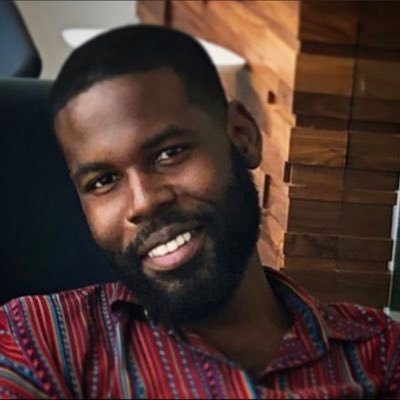 Meet Maco Monthervil, Licensed Massage Therapist.
My name is Maco (pronounced like the word "taco", but with an "M"). I am of Haitian-American heritage and grew up in Florida. I completed my training in manual therapy at East West College of the Healing Arts and am a Licensed Massage Therapist in the State of Oregon, and I hold a B.A. in Psychology, a Master's in Communications. My work is informed by Myofascial Release Therapy, Tui Na, Craniosacral Therapy, and other massage and bodywork modalities, and I employ these tools to support those navigating chronic pain, overuse injuries, stress and anxiety, headaches, as well as physical pain that may be related to emotional trauma or discomfort, primarily masculine-dentifying folks navigating men's health issues (I work with all gender identities).
Like many navigating the widespread turmoil of recent years, in 2020 I began to gain awareness around the effects of the demands of our frenzied world on our physical and emotional health. I also considered the cultural norms and challenges that keep cis men/masculine folks from seeking help and experiencing healthier lives and relationships. Because massage had always allowed me to care for loved ones, I considered the possibility of joining it with my interest in mental & emotional health, somatics, men's health, and holistic wellness approaches to broaden my reach and offer trauma-informed manual therapy to others. Today, I use an outcome-based
approach to do just that and support clients around body awareness, pain management, and nervous system regulation. I believe that we deserve relief from pain and rest from the demands of life, and that through localized manual treatment with the intention of facilitating whole-body change, we can access these.
When not at NW Family Wellness Center, I work from my own practice, Stillness Moved, in SE Portland. My interests include music, singing, writing, laughter, history, culture, traveling, emotional health, somatics, the human condition, supporting others, and working through (or defying) restrictive or harmful cultural norms and standards around "masculinity" and what it means to be a man, and I spend time engaging in these as much as I can.