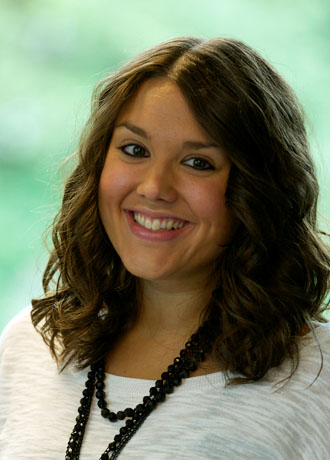 Meet Brittany Seidel your NW Family Wellness Center Office Manager.
Brittany was first introduced to the vast benefits of alternative medicine in 2006 and quickly became hooked! She has had three years prior experience in a chiropractic office before joining NW Family Wellness as Office Manager in August 2013.
She loves being part of a team that consists of like-minded individuals all striving to help our patients reach their maximum potential. You will find her behind the front desk daily, tackling various responsibilities to ensure not only the clinic is running smoothly, but that you receive the highest quality care and treatment each visit. In addition to answering phones and scheduling appointments, she also takes care of insurance billing and accounts receivable.  If you have questions about insurance benefits, deciphering a statement, scheduling or anything in between, Brittany will be able to help.
Outside of the office, Brittany enjoys reading, traveling, spending time with her boyfriend, friends and family, watching live music and rooting on the Portland Trailblazers and Oregon State Beavers!