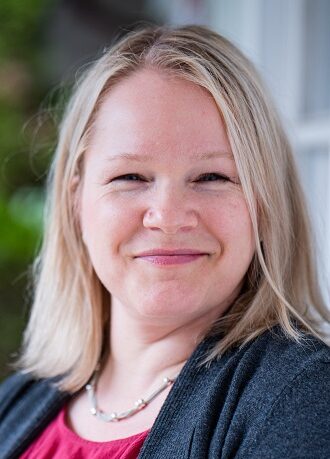 Meet Ericha Clare, Naturopathic Physician, Licensed Acupuncturist & Functional Medicine Provider.
    "VITALITY, RESILIENCE and INDEPENDENCE are my core values when it comes to health and wellbeing.  VITALITY is the 'life in our years,' reflected by good energy and a positive outlook. RESILIENCE is a kind of strength demonstrated by our adaptability and resistance to infection and chronic diseases.  INDEPENDENCE is our ability to captain our own ships, to live unencumbered by health problems and to minimize dependence on medical interventions and caregivers. I look forward to partnering with you on your health journey."
In following her passion for health and how biological systems work, Dr. Clare earned her doctorate in naturopathic medicine from the nation's oldest naturopathic school.  She also studied Chinese medicine in depth, and regularly provides acupuncture as a perfect complement to any treatment plan, as it works by stimulating the body's own healing process.
Dr. Clare completed post-doctoral training to become a certified functional medicine practitioner by the Institute for Functional Medicine, the recognized industry leader.  Functional medicine is a wonderful bridge between medicine of all disciplines and specialties; encouraging collaboration between natural medicine clinicians, conventionally trained practitioners, and research experts.  She teaches the principles of functional medicine to students at both masters and doctorate levels at the University of Western States.
In her personal life, Dr. Clare loves to cook vibrant healthy meals. Her favorite movies, books and TV center around human interest and the human condition: biography, adventure, food and comedy.  She enjoys activities that combine movement with meditation, like yoga and tango, and if out in nature even better, such as gardening, hiking and kayaking.
Services
Functional and Naturopathic medicine consults
Evaluation and analysis of comprehensive/specialty labs
Neurological and Cognitive Assessment
Acupuncture for body pain, stress management, anxiety and insomnia
Acupuncture for neurological conditions (numbness, pain, tics, tremors, weakness, etc)
Acupuncture for improving circulation and cultivating body reserves
Nutrition, supplement and herbal recommendations
Conditions Treated
Fatigue and generally feeling unwell
Digestive complaints– bloating, reflux, pain, cramping, diarrhea, constipation, liver and gallbladder issues
Pain of all kinds
Neurological conditions – nerve pain, numbness, tingling, tics, tremors, peripheral neuropathy, early neurodegenerative conditions such as mild cognitive impairment, MS, Parkinson's,
Cardiovascular and cardio-metabolic  conditions – circulation, blood pressure, cholesterol, blood sugar imbalances, metabolism,
Hormone imbalances – thyroid, sex hormones, adrenal stress
Pro-active health planning –  preventing health problems associated with aging and decline in function, to prevent worsening of any of the above listed problems, or when you're ready to take control of your health and feel better.
The foundation of Dr. Clare's practice includes common concerns such as digestive problems, inflammatory conditions and imbalances of blood sugar or hormones. She also has a particular interest in helping patients with neurological, cardiovascular or kidney concerns. Her growing passion is in helping people Age Well, to maintain memory, thinking and planning functions (cognition) well into old age.
Dr. Clare draws from both ancient wisdom and modern science, as well as lessons from Eastern and Western medicine, taking a Nature First, Drugs & Surgery Last approach to health.